FIND THE RIGHT TALISMAN FOR YOU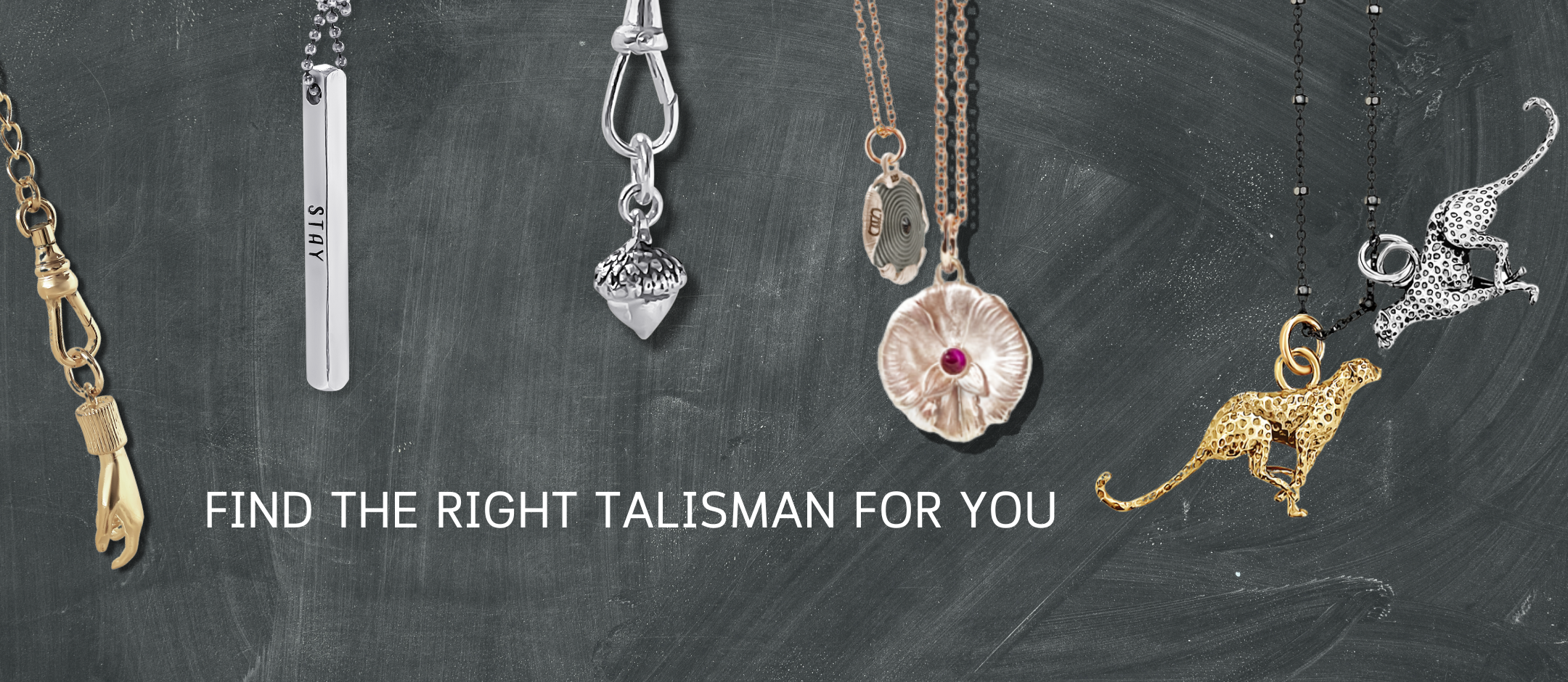 A talisman is an object that is believed to have magical powers and bring good luck or protection to the person who possesses it. Throughout history, talismans have been used by different cultures and religions for various purposes, such as warding off evil spirits, bringing fortune, or providing healing. In modern times, talismans have taken on new meanings and are often used as a symbol of strength, hope, and inspiration.
HUSH HUSH has created a series of modern-day talismans that are imbued with the power to inspire and unite people. Each talisman is designed to remind people that they are not alone and that they have the power to overcome challenges. These talismans serve as a physical reminder of the strength and resilience that lies within us all. By wearing or carrying one of our talismans, individuals can feel a sense of connection to others who share similar struggles and be reminded of their own inner strength.
Our first collection of talismans:
ACORN
For: Anyone who identifies with the struggle for women's rights and equality.
Outcome: The acorn is a symbol of strength and revolution when solidary and perseverance are needed to keep up the battle. 
FEMININE TOUCH
For: The working woman who wishes to challenge discriminatory behavior based on gender.
Outcome: Without shouting, challenge demeaning comments and marginalization of women in the workplace. Convey the message that women's contributions should not be belittled or dismissed.
EAT PLAY LOVE
For: The woman, fearless and proud of her sexuality.
Outcome: The EPL charm is a reminder to celebrate and normale women's sensuality, not be ashamed of it.
GODDAMN CHEETAH
For: The the person who embraces their individuality and believes in the power of their instincts.
Outcome: It reminds the wearer to trust their innate wisdom as they navigate uncharted territory.
STAY BAR
For: Individuals who believe in the power of acknowledging and embracing their emotions.
Outcome: Expressing vulnerability is a strength. Owning it symbolizes a commitment to staying present in the moment and finding hope through communication and connection.
---