How to Style Your Talisman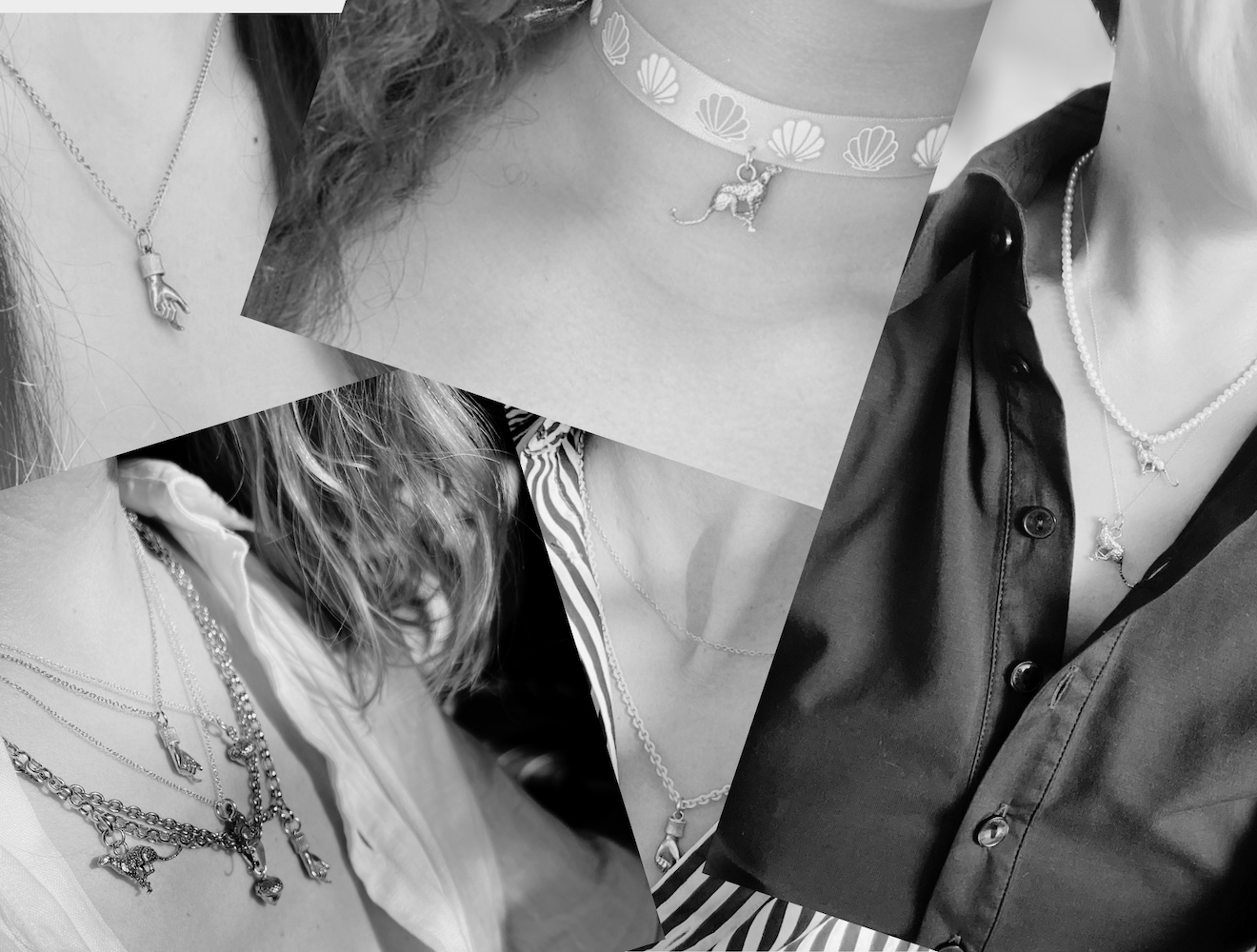 Getting dressed for the day or an event is a very enjoyable ritual. Since I value the nature of fashion as a form of self-expression, this time becomes a moment of reflection and artistry. Granted, I've been doing this for so long, I can reflect and create in about 5 minutes, especially when the reflection is, "Today, I need something really comfortable that makes me blend into the background so that no one asks me anything."
When adding jewelry as a finishing touch or a statement piece to build an outfit around, the ritual can become quite sentimental and powerful. Most jewelry is symbolic as it is commonly acquired through inheritance, for a milestone, as a gift, or as a souvenir.
This year, I'm relearning my love of layering necklaces because why stop at one necklace when three can be coordinated to add texture, shine, and a deeper story to what you are expressing that day? Also, the fun of buying charms as opposed to necklaces is that you must find a way to wear them on your body.
This past spring, I began to explore some of the different ways HUSH HUSH talisman could be worn with other necklaces and how they could be strung to add personality.
Below are some of the concepts, such as hanging the talismans on pearls or ribbons and combining them with name necklaces or an opal from my fortieth birthday.
Embrace the ritual of telling your story subtly and out loud.
---